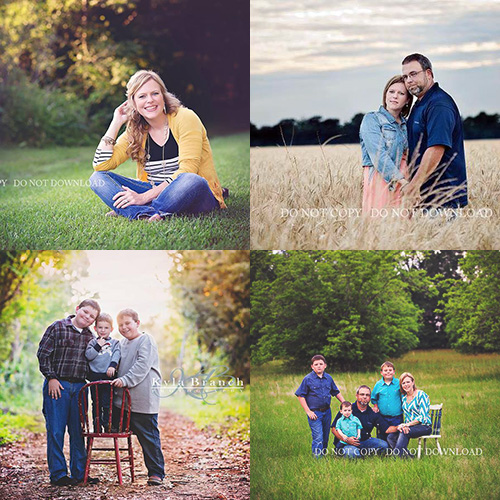 I am a wife to one and mother to three. All of which are BOYS! That's o.k. cause I wouldn't have it any other way. I feel that I have been truly blessed to have found photography. I have the best job in the world! I get to capture memories for my clients that they will look back on and cherish for a lifetime. I also love the fact that I can work (editing) in my pj's. Does it get any better?
Children have always been my passion. When I was growing up, all I ever wanted was to be a mommy. When I was granted that wish I found another love, photographing my boys. After 7 years in business I can truly say I have my dream job. I get to love on sweet newborn babies weekly and capture life changing events for brides and grooms. Honestly, I can't pick a favorite! I am passionate about both newborns and weddings. Whats that old saying? If you love what you do you'll never work a day in your life. I'm proud to say I get to live that.
My / your vision, coupled with what you wear to your session, the environment, the lighting, and my artisitc touches creates the work that you will want to proudly display on your walls forevermore. Give me a call. I'm looking forward to meeting you and discusing our vision for your portraits.
Kyla